10 NoCode Form Builders
How to make a beautiful form or quiz with business process automation and NoCode integrations. Ten platforms with free plans.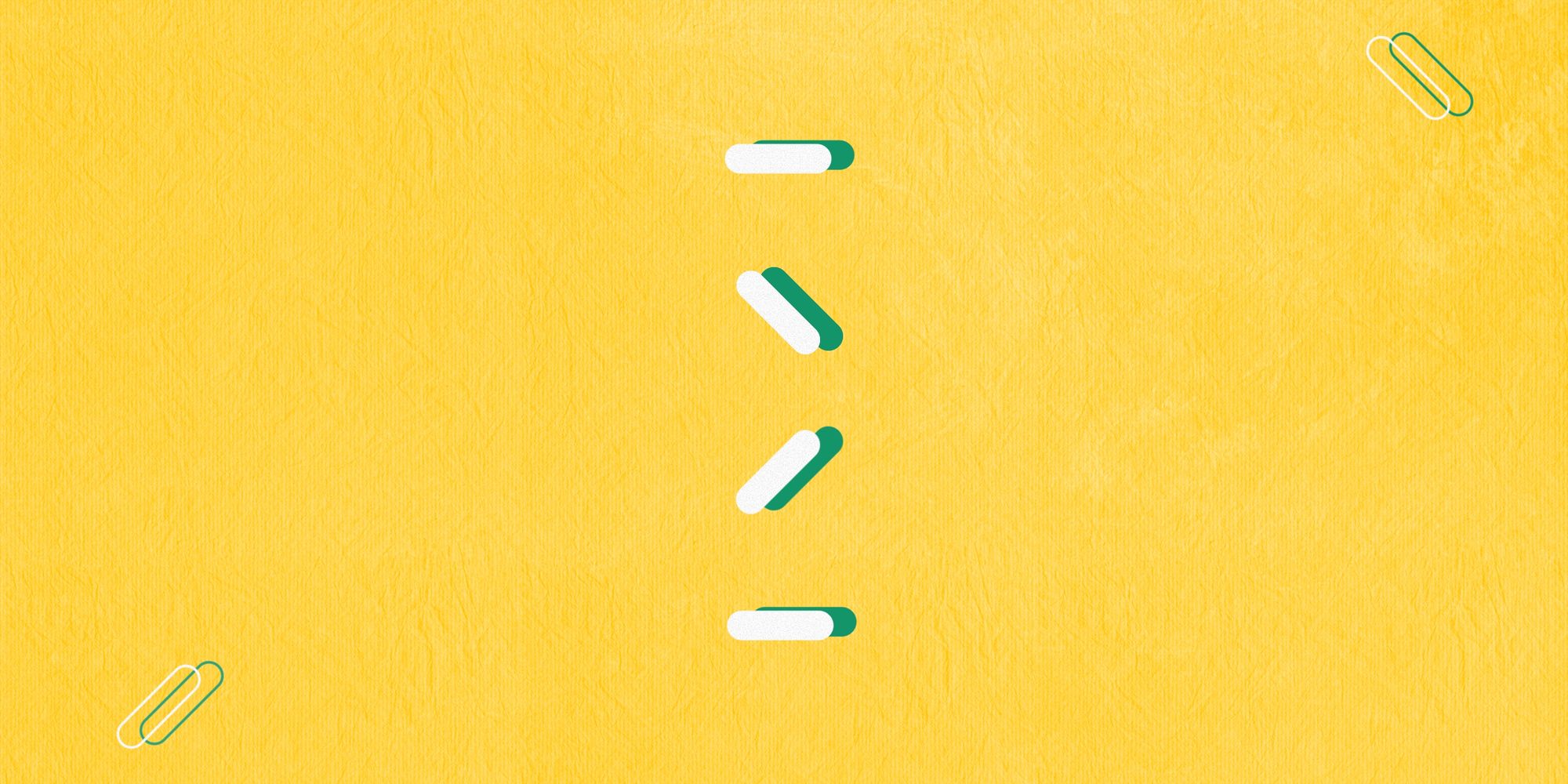 A form is a basic element of online business interaction with clients. In fact, it is several fields presented in the as a block on the page of the site or separate page. By the way, there are many commercial single-page sites that perform their function with just a form.
The forms can be used for a variety of purposes:
make an order or an appointment,
collect feedback,
register for event,
post a vote or a poll,
test knowledge.
The data from the forms immediately after being submitted can be used for automatic processing within a business process. NoCode workflow platforms help with this. Below we look at examples of services that can be used immediately to build NoCode applications. From the hundreds of form builders below, we have selected those that already have a large audience and some free plan.
Google Forms
Website: docs.google.com/forms
Description. Free forms with a simple design and easy transfer of resulting data to Google Sheets for further processing.
Benefits:
integration with other Google products, such as Google Sheets – so it's easy to analyze results;
simple collaborative actions;
the form is close to the representation the end user will see it;
input validation.
Disadvantages:
limited possibilities of changing the design of the forms;
there are no embedded forms;
solve the problem of surveys, but are not always convenient for other areas of application forms.
Airtable Forms
Website: airtable.com
Description. While Google Forms allows you to export the results to Google Sheets, Airtable uses form as one of the table presentation types. So the tool makes it easier to validate the fields and then process the information, because we immediately define the appropriate data type. We already described examples of using the tool in the article about Airtable.
Benefits:
a large number of integrations with third-party services;
even the most complex logic of processing the received data can be built;
it is possible to send images and other files;
matching the form of a particular table dictates a clearer choice of wording for correct input by users;
the results will be easy to understand for people who are used to working with tables.
Disadvantages:
the form cannot be split into multiple pages or sections; if you like Airtable but want more form flexibility, try Softr – the service has the easiest integration with Airtable;
you need to keep in mind the limitations of the database with respect to the available number of records.
Typeform
Website: typeform.com
Description. One of the most popular NoCode form builders that integrates into any stack in minutes, emphasizes flexibility and variability in design.
Benefits:
a pleasant "out of the box" design;
easily embed photos, animations and videos;
customizable themes and templates for different tasks
ability to insert brand elements;
it is possible to create embeddable forms;
there are built-in integrations with NoCode tools (Zapier);
there are NoCode-mechanics for describing complex form logic. For example, the fulfillment of conditions: if the user gave a certain grade, we specify what the person liked or what problems arose.
Disadvantages:
the test plan is very limited: 10 responses from a form per month, many features are only available in paid plans;
form widget loading can take several seconds.
JotForm
Website: jotform.com
Description: Jotform is an online app that allows anyone to quickly create custom online forms. It has drag-and-drop interface and doesn't require you to write a single line of code.
Benefits:
several thousand ready-made form templates: both for insertion into the site and as separate pages;
intuitive editor with easy setup;
co-creation of forms;
integration with NoCode platforms;
easy connection of payment gateways and account generators;
there is an electronic signature widget for legal certification of forms;
forms for generating pdf files.
Disadvantages:
free rate is limited to one hundred applications, and all forms contain JotForm branding;
the design and styles of the platform are outdated compared to newer platforms.
Tally
Website: tally.so
Description. NoCode form editor with an advanced interface and easy connection to the NoCode APIs.
Benefits:
unlike competitors, most of the features are available for free, with the paid plan presenting their improvements;
the UI/UX will be familiar to those who have worked with Notion;
a large number of formats for distribution;
the ability to upload files;
easy integration with NoCode apps, made with NoCode-platforms in mind;
easy to accept money through Stripe (the basic version has a 5% commission, but it can be disabled in the Pro).
Disadvantages:
as the product continues to actively develop, some features may be unstable.
Chili Pepper
Website: chilipepper.io
Description. Chilli Pepper is a form block builder, the result of submission is automatically translated into a Notion table.
Benefits:
the easiest setup possible for those who use Notion;
for small forms, all functions are free: there is no limit on the number of submissions;
it is possible to add a webhook and send to email.
Disadvantages:
only suitable for forms that are easy to fill out;
the specific tool: only usable with Notion.
Reform
Website: reform.app
Description. A simple form builder with an emphasis on unified branding of product or service forms that would look modern and recognizable.
Benefits:
clear design, the ability to customize a single design: logos, colors, styles;
quick form download;
attention to the accessibility of forms for people with disabilities;
a large number of field templates for all occasions;
new features are added by request from the community;
single-page and multi-page forms;
there is integration with Zapier and NoCode-tools;
you can respond to submitters directly from an email.
Outgrow
Website: outgrow.co
Description. Form builder with a focus on small businesses and appropriate calculators for estimating profits.
Benefits:
there are integrations with Zapier;
forms usage analytics is provided;
there are calculators for rating effectiveness of sales;
flexible customization of form fields;
the ability to work together.
Disadvantages:
writing formulas for complex forms requires additional training;
templates usually take a long time to set up;
the free plan is very limited.
NoCodeForm
Website: nocodeform.io
Description. An intelligent API for storing forms, receiving email and Slack notifications, and integrating forms with NoCode applications.
Benefits:
the free plan includes 1,000 responses and 100 MB of file storage;
there is protection from bots in the form of reCAPTCHA;
email and Slack alerts;
integration with Zapier apps;
automatic replies to users who submitted the form;
ready-made solutions for developers to embed forms in React and Vue projects.
Disadvantages:
the free version has NoCodeForm branding;
a limited number of templates.
Cognito Forms
Website: cognitoforms.com
Description. Emphasis on easy creation of forms for all occasions with simple automation of data processing in NoCode applications.
Benefits:
simple form builder;
there are forms for accepting online payments;
automation of work with data flow;
there are NoCode integrations: Zapier, Make, and Microsoft Power Automate;
500 records per month and 100 MB of disk for file storage are available for individual use by one person.
Disadvantages:
fields with calculated parameters are not intuitive;
the documentation is too brief.
Conclusion
Creating forms is one of the popular tasks in the world of NoCode development. The choice of tool depends solely on your priorities. Here are some correlations between use cases and described above platforms:
customizable themes and templates with unified branding for the company: Reform, TypeForm;
implementation of the form in the data processing workflow: Tally, Airtable Forms, Cognito, JotForm;
easy form embedding in React and Vue applications: NoCodeForm;
small business and payment acceptance forms: Outgrow, JotForm;
forms to receive data in Notion: Chili Pepper;
conducting surveys: Google Forms.
Whichever tool you choose, all of the listed builders had a free plan at the time of writing the article. So if one tool doesn't work for you, you can always try another.