What Knowledge Management System to Choose for the Company
The choice of knowledge system depends on the product, the team, and the management style. In this article, we'll take a look at the most popular NoCode tools and show you which ones are suitable for your tasks.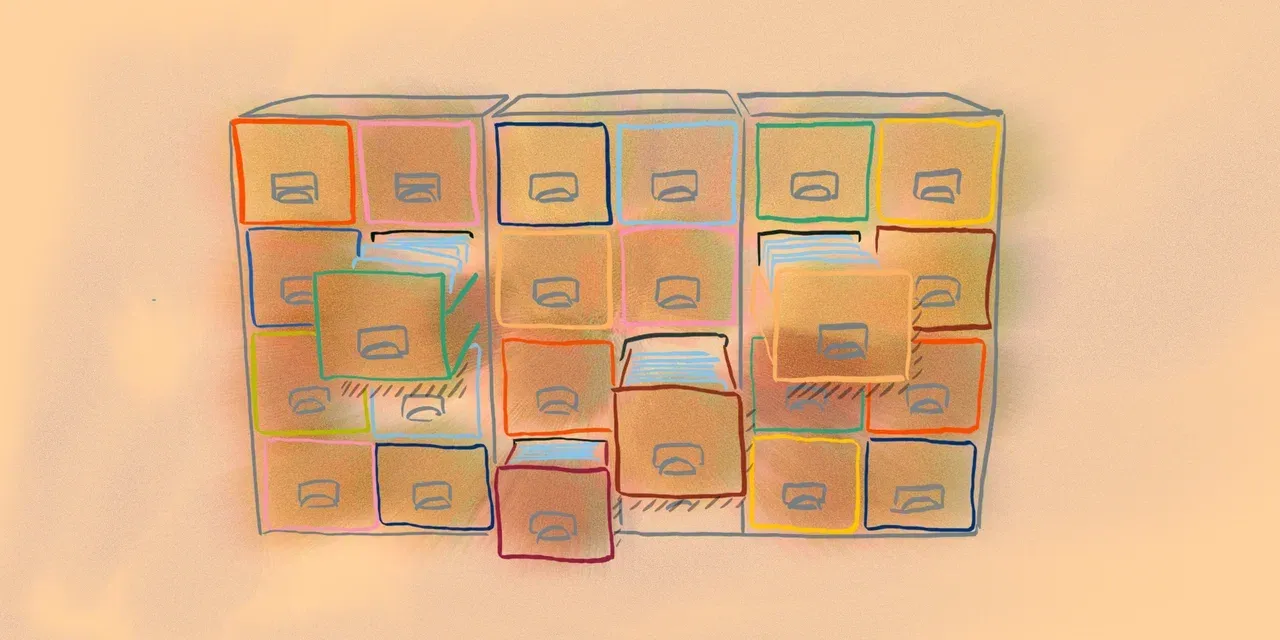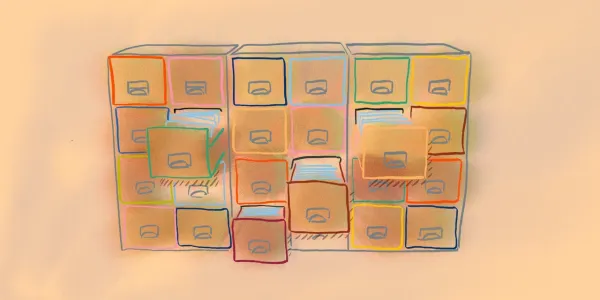 In 'The Fifth Discipline', published in 1990, Peter Senge introduced the concept of an organization engaged in continuous self-learning through data accumulation and analysis. Three decades later, the approach is being used in thousands of companies. Information useful to digital product customers is formalized in the form of documentation. The data, which regulates work processes and serves as the basis for generating new ideas, is stored in knowledge management systems: wiki engines, web apps, or special software solutions.
Here we're not considering projects whose main function is workflow management: Trello, Zendesk, Monday, or ClickUp. As an example of a NoCode tool for CRM, earlier in the blog, we looked at the capabilities of Airtable.
What knowledge management systems are available
Any project team eventually accumulates processing information in the form of linked texts, files, and other data. All these files need somewhere to store them, differentiate access rights for team members, and be able to quickly find and send information.
The first popular systems for collaborative work with information corpora were wiki engines. Subsequently, special web applications that do not require knowledge of markup appeared, as well as integrated NoCode applications, the data from which can be reused repeatedly to automate workflows.
Wiki engines
A wiki is a set of web pages jointly edited by a company's users. The engine is a web application running on one or more servers. The knowledge system is built and edited using a markup language described by wiki engine rules.
The most popular example of such systems is Wikipedia and MediaWiki engine. There are many alternative engines: DokuWiki, Wiki.js, XWiki, etc. Most of the solutions are free and can be easily built into the structure of the site. There are also systems that are distributed under a proprietary license, such as Confluence.
Benefits of wikis:
built-in versioning system;
open-source nature of engines allows developers to modify source code for special issues;
limitations on the size and type of files are determined only by server resources.
Disadvantages of wikis:
the need to learn a markup language;
most engines do not support simultaneous editing of articles – in the case of joint work on the document you have to look back at the actions of colleagues;
automating data processing requires programming skills;
usually, mobile versions are implemented only as adapted web versions.
Notion
Notion is a web application that provides components such as databases, kanban boards, calendars, and reminders. Notion is not only suitable for teamwork but even more for individual tasks and organizing personal goals. You can build a wiki system for a small team based on Notion or use many templates for all occasions.
Benefits of Notion:
mobile application, support on Windows and Mac;
a large number of ready-made templates;
data import from Google Drive, Trello boards, Asana and Evernote files;
separation of responsibility areas: private and workspace;
you can write mathematical equations in LaTeX format;
free for individual use: unlimited number pages with limits on the volume of media files;
API allows integrating Notion into NoCode applications using Zapier or other platform integrators.
Disadvantages of Notion:
lack of built-in data visualization features;
no tools for creating complex hierarchical data structures;
lack of explicit tools for embedding NoCode applications;
limited bi-directional linking capabilities;
difficulties in grouping information blocks in views other than tabular;
in large projects, it is difficult to keep all the necessary information in focus.
Coda
The main point of Coda is a collaborative service with an emphasis on working with documents. The slogan is as follows: Document is an App. Text and pictures, Gantt chart and to-do list, kanban board and YouTube videos can coexist in one document.
Benefits of Coda:
mobile application, support on Windows and Mac;
ready-made document templates and opportunities for data visualization, albeit limited;
buttons, sliders and other elements for interactive use of documents;
formulas that are identical to spreadsheet processors: Google Sheets and MS Excel;
automatic actions and integrations;
Disadvantages of Coda:
no tools to draw charts manually (no Whiteboard View);
for complex hierarchical knowledge systems, you need to think through and consistently build a system of links between documents;
powerful automation tools aren't very intuitive and require mastering.
Fibery
Fibery is designed to manage complex team processes and combines the capabilities of several tools in one software solution: process management, data management, and planning. The product is a NoCode solution that is easy to adjust to project tasks.
Schematic illustration from the Fibery vs X page. Here's how the different knowledge management tools relate
Benefits of Fibery:
it is possible to customize the display of the database for the context;
Whiteboard View for creating diagrams and mind maps;
Hierarchical List View for visualizing hierarchies between different parts of the project;
integration with external tools and process automation;
formulas for working with hierarchical objects;
Disadvantages of Fibery:
the tool requires immersion, and newcomers usually find it unnecessarily complicated; at the same time, Fibery is not suitable for individual use, and learning the tool is less motivating than, for example, Notion;
although the tool combines several services, in each of the individual niches it loses;
the product is relatively young, there are raw components.
Conclusion
We have summarized the results of our modest analysis in the table below. If you want full control over your data and code, use a good old wiki, but you'll have to fiddle with installing the engine to the server. If you need a tool to get new employees up to speed as quickly as possible, start with Notion. Coda variant is fine if you want to visualize data and collect feedback from various team members on the fly. And last, but not least, we recommend Fibery for those who aren't afraid to learn new tools and like NoCode.